4 ways to get the best postage rates on your mailer
2 MIN READ
Often when you're starting a direct mail campaign you're focused on the design and content you want to include in your piece. This can sometimes mean you forget about one of the costliest parts of a campaign: postage. Don't stress though, we're here to break down a few steps you can take to ensure you're saving the most money on your postage.
Work with a printing company early on
One of the best things you can do when starting your direct mail campaign is working closely with a printing company from the beginning. It will allow them to make sure you're on the right track and give advice from start to finish. If they know what you're looking to do, they can help make sure you get the best product and the best rates.
Download our Quick & Easy Mailpiece Checklist to find 8 tips that will help you create perfect mailpieces!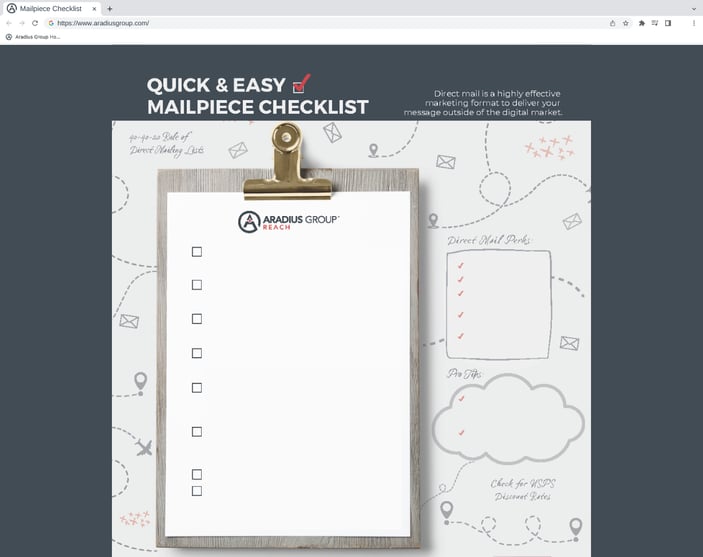 Know about different sizes and mail formats
There are so many mail formats you could choose when doing a direct mail campaign, but picking the right one will save you money in the end. Some of the most popular mail formats are often created with dimensions that are just slightly off from the most cost effective size. With Aradius Groups solution REACH we've done the work of adjusting the dimensions of some of those popular mail formats (think: postcard, digest, publication self-mailer, to name a few) and helped businesses cut costs on postage and save on production.
Check out our REACH formats and sizes here to see if any of them may work for your next campaign.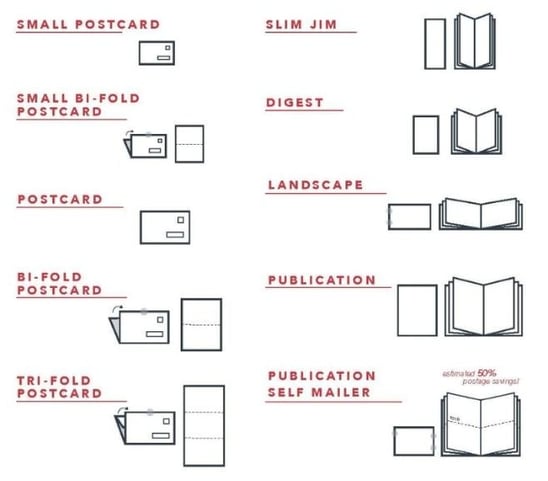 Other resources to help with sizing and mail formats:
Know when rates change
It's important to make sure you're staying on top of when rate changes happen. You may have something budgeted for one price, just to realize the price has increased, and then you have to move things around in your budget. You'll find that carriers review pricing every year and adjust rates to make up for things like fuel and labor.
Working closely with a printing company will also allow you stay in the know about rate changes, they'll make sure you know when they're changing so you can plan accordingly.
Use bulk mail and consider EDDM
USPS defines bulk mail as a class of mail for sending out large numbers of identical items at a reduced rate. It does require a permit, but it cuts the cost of each piece of mail.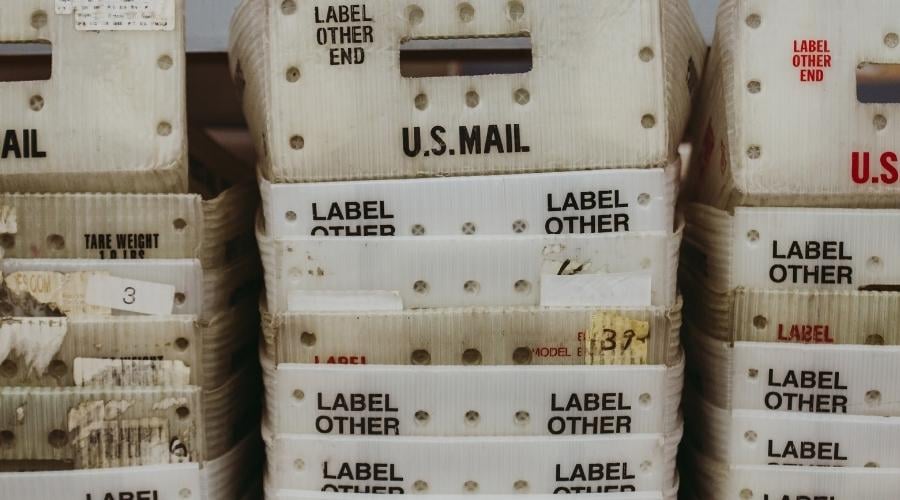 Bulk mail may not be practical for every business, so you could also consider Every Door Direct Mail. This is ideal for people who are looking to grow their business in a specific geographic location, without the need for data. You just select a carrier route, and your mail pieces will be delivered.
The takeaway
It's no secret that postage costs can account for 50% of your direct mail campaign, but it doesn't have to be that way. Aradius Group wants to make sure you have the tools you need to get great products, while keeping costs low. If you're ready to dive deeper into picking the right mail formats to cut costs, REACH out! Aradius Group is ready to help wherever we can.