Customer retention strategies to keep in mind
3 MIN READ
Did you know acquiring a new customer is anywhere from five to 25 times more expensive than retaining an existing one? That's according to a study Harvard Business School did. This is why it's so important to maintain customer retention in your business.
Let's dive into a little more about customer retention, why it's important and strategies you can implement going forward.
What is customer retention
According to HubSpot, customer retention is a company's ability to retain its customers over time. It's a percentage-based metric measuring how many customers are retained by the end of a given period. That means it shows a companies ability to keep customers coming back time and time again. This is all determined by how many new customers are coming in, and how many existing customers stop the use of a product.
We've talked about what customer retention is, but how can you tell what your retention rate is? Divide the number of customers who remained active by the total number of customers.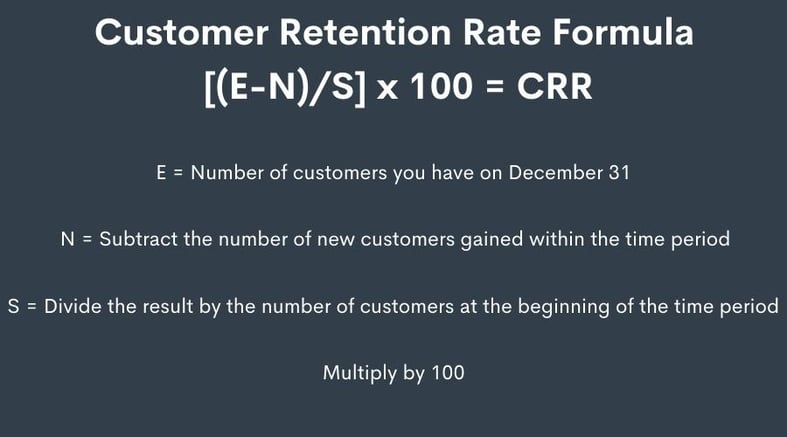 Why customer retention matters
Customer retention is one of the most important things a company can focus on because it determines short and long-term success. Most businesses are not remaining successful off one-time customers. Their success is coming from returning customers who enjoy the product or services they're offering. As a company, you'll also find that over time, your brand recognition, and industry authority go up with your customer retention.
One way to increase customer retention and brand recognition is with personalization. At Aradius Group we offer a solution for recurring personalization called RETAIN. It's a targeted approach to marketing that leverages your client data to increase client retention and brand loyalty. It's been proven that customers are more likely to respond to messages that speak to their lifestyle and preferences.
With a name, targeted message, specially placed graphics or unique offers, you'll increase your ROI and number of loyal customers to your brand. Schedule a Discovery Call to learn more about getting started!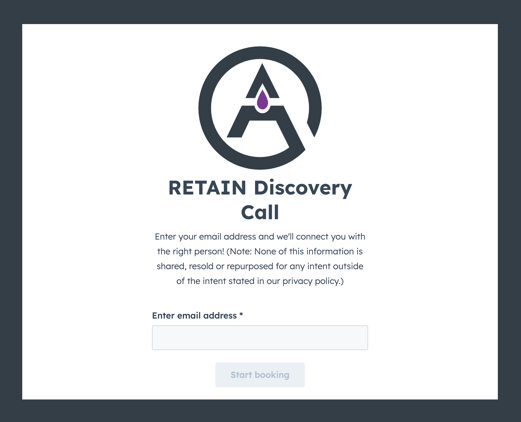 Effective customer retention strategies + why they work
It's been said before that retaining customers costs less than acquiring them, even though both add your company's success. So, when thinking about new tactics make sure you're also focusing on what will retain customers and not just bring new ones in. Let's take a look at a few strategies you can keep in mind:
Shared values
Just like with everything in life, people are interested in supporting businesses that share the same values as them. This is best known as implicit egotism which means people gravitate toward people, places and things that resemble them.
At Aradius Group we focus on sustainability and our commitment to a clean environment. Since 2008, we have maintained our FSC certification by supporting their mission to promote the environmentally sound, socially beneficial, and economically prosperous management of the world's forests.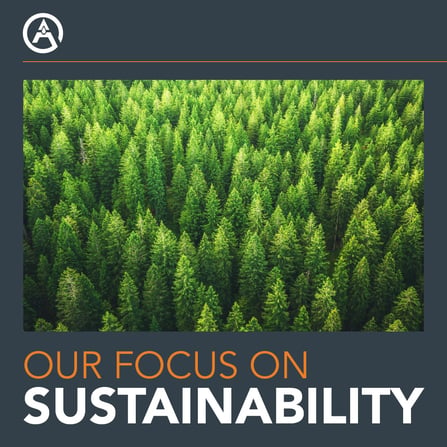 As a company, it's your job to find out what your customers care about and create connections with them!
Don't be afraid of feedback
One of the best things a company can do is get feedback straight from the source! This means using surveys to ask customers how you're doing to and figure out what you do well and what could use some improvement.
Most customers probably have an opinion on something your company is doing but will be more inclined to share when prompted.
Personalization
People love feeling thought for. So, when they open their mailbox to a piece of mail that is perfectly geared towards them, they'll be more likely to support your company. Personalization takes effort to execute just right, so it shows that you're paying attention and putting in the work. Using personalized print allows you to increase brand loyalty and customer retention.
Loyalty programs
Do you love a good rewards program? So do your customers! Loyalty programs are one of the easiest ways to connect with customers. Allowing them to earn from purchases they're already making is one of the best ways to keep them coming back for more.
***Tip: if you find something you enjoy as a consumer, there's a good chance your customers will also enjoy it. See if it could potentially fit into your business model!
Teach customers
It isn't enough anymore to just sell a product or service. You need to make sure customers know the ins and outs of what they're being given. Make sure you're teaching them how to use it before you let them loose and let them know you're there as a resource if they come across any questions. But the goal is that from the beginning they feel well equipped to use their new product.
The takeaway
You'll always want to remain mindful of customer retention as it points to how loyal your customer base is, how your customer service is doing and if there are any gaps in your business that could be filled. When we pay attention to customer retention and what strategies we're using to set our businesses up for success in the long term.
If you're interested in exploring personalized print for your next recurring print campaign, let us help! Reach out to schedule a Discovery Call about RETAIN.