How can on demand printing help your company? + [Free Demo Video]
4 MIN READ
You've probably spent time researching how to simplify the way you're currently getting marketing materials to your team and landed here to learn about on demand printing. So, what exactly is on demand printing? It's an online portal that allows marketers to organize, order and track all their marketing assets at any time and place.
It sounds simple and easy, but we want to make sure you have a clear understanding of who would benefit from this service and how it can help your company in the long run.
What does on demand printing look like for a company?
Let's say your company consistently uses the same marketing materials such as brochures, business cards and flyers. You don't want to spend time designing and re-designing these items, and you definitely don't want to hunt down a printing company every time you need brand materials. That's where on demand printing comes into play.
On demand printing allows you to set up an online web to print portal specific to your business needs. Whenever you need brand materials, you just login to your portal and select it, then the printing partner will print it and send it directly to you. Sometimes you may need to print something that isn't already saved in your portal, and in that case, you'll create a new print file and send that over. If you need help with setting up a file, you can check out our Print File Guidelines for everything you may need to know.
Benefits of on demand printing
There are several benefits when it comes to using on demand printing, let's break them down.
Online access
Like most things in the world today, print on demand is controlled through digital access. It allows you to keep assets on file for use at any time, send files digitally, and edit files. Now you won't spend time hunting through folders on your computer trying to find the latest form to make edits or send off for printing.
No extra storage needed
Since your assets are handled through a digital platform that allows you to print whatever you need, whenever you need it, you no longer need to worry about keeping room for large stock of products.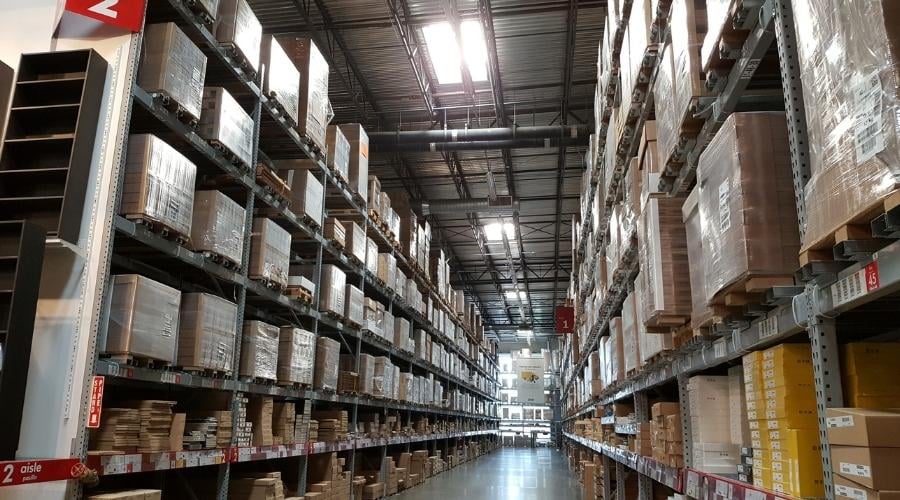 Fast turnaround
The products you have set up for print on demand are probably ones you use often, which means you may need them quickly at times. Since you're only printing what you need, and the file is already stored and ready to go it allows for a quick turnaround time.
Improved communication
Since the documents you use are stored digitally, you can make changes to them at any time. That means your customers or employees are getting the most up-to-date information when you have a document sent to them.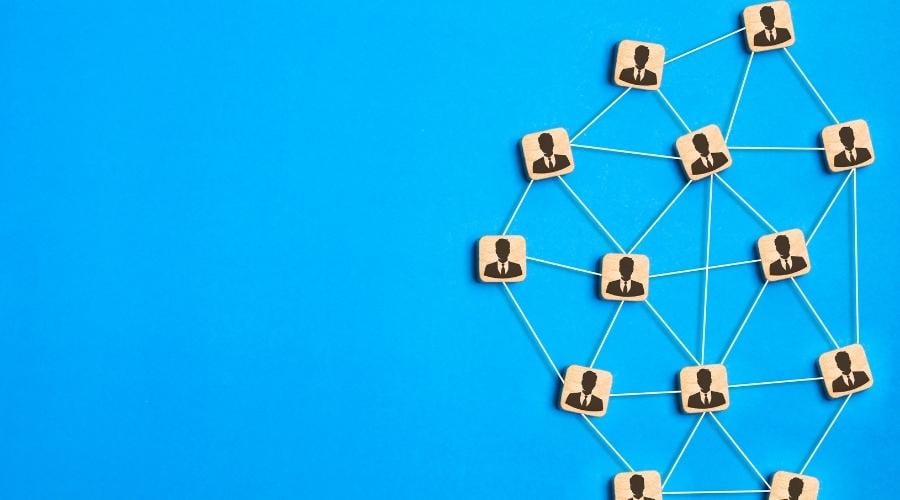 Brand control
One of the most important things your team can focus on is brand control. It helps customes remember you and gain their trust. On demand printing allows brand control because everyone on the team is having materials printed from the same company. The days of stressing over colors and fonts looking different are long gone.
These are just a few of the benefits on demand printing may provide your company. And in a fast paced world, it's important to make sure you're working to communicate effectively whether with customers or your employees.
Interested in personalizing your items?
If you're interested in personalizing your brand materials, Aradius Group can help! We have a team ready to show you what all we can do to make your pieces stand out. Check out or personalized print page to learn more.

On demand printing companies
Now that you know how on demand printing works, you may be interested in learning about companies you can use. Choosing the right company is so important when it comes to on demand printing. You'll want to look for the following when picking a company: print quality, shipping times, pricing, and customer service.
Printful
If you search "on demand printing companies" Printful is one of the first you'll see. They offer a wide variety of items, brands and even mockup generators. If you're interested in selling apparel items they can also help with that too and offer a few different printing methods including cut and sew, direct-to-garment, and embroidery.
*According to Printful, a mockup generator is a tool that helps you create digital images of products without using complicated graphic design software.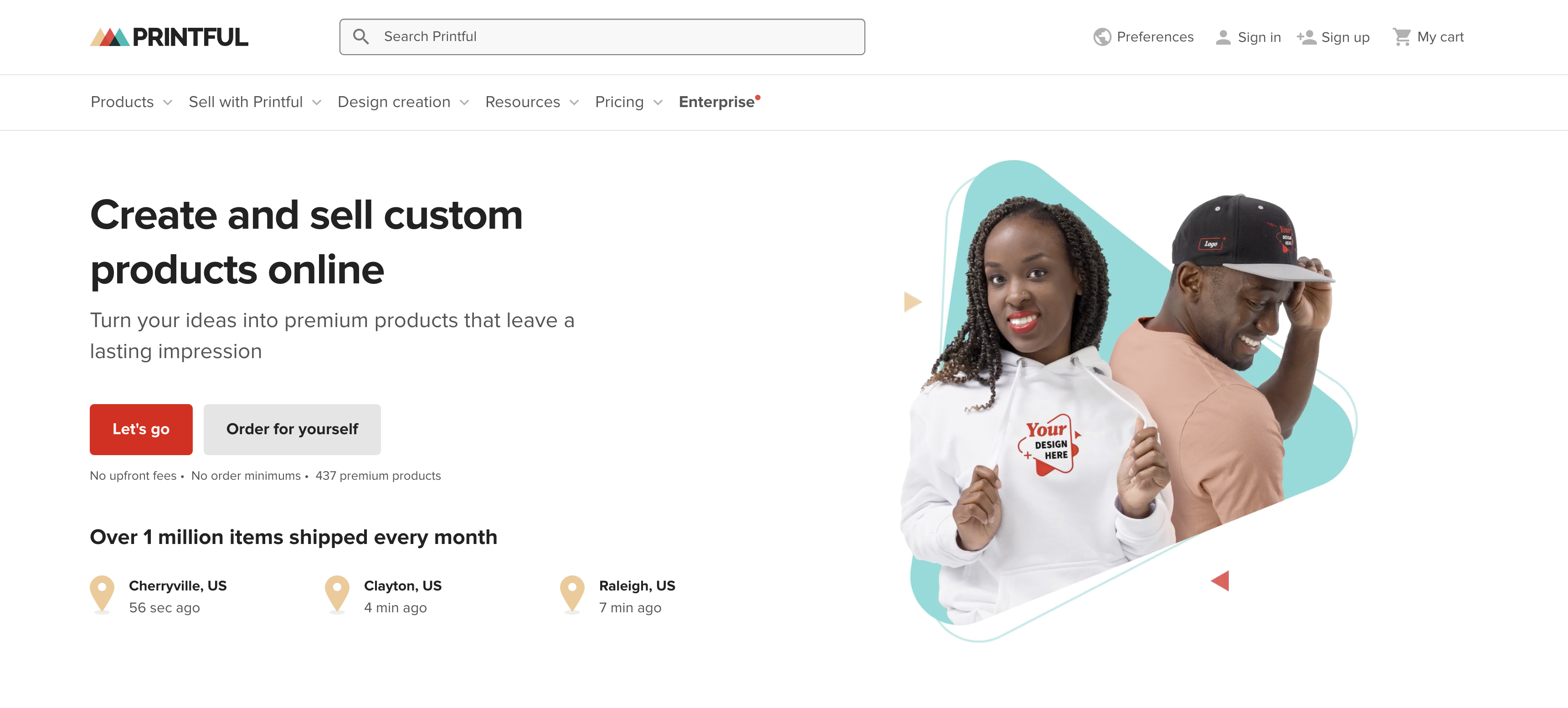 Aradius Group - AXIS
We have our AXIS Solution, that works by providing businesses with the complete marketing experience through delivering custom branded web to print portals that are simple, intuitive, and fast. We handle a lot of business materials such as brochures and business cards. So, what does it look like to have your on demand printing handled by us?
Step 1. Discovery – We'll meet with your team so we can understand your business and your needs. We will walk you through the specifics of AXIS and send you a proposal that aligns with your goals. This is where we figure out how we can help simplify your current marketing distribution plan. Not sure what marketing distribution is? Check out our post to learn how it works!
Step 2. Development – Time to gather your assets and start building out your site! Our team will work with you to complete setting up your account. We will have a brief testing period to review the site functionality and once everything is running smoothly, we'll set up credentials for each user, so every team member can have access to the same materials.
Narrowing down which assets are best to have on file can be hard so we did the work for you by creating a free AXIS Key Marketing Assets Checklist!
Step 3. Launch – Once live, your portal is a user-friendly, drag and drop design that allows your teams to easily click and choose materials they want printed and delivered, from wherever they are. After the launch, we provide support for updates, content, manage inventory, and day-to-day fulfillment.
If you're interested in diving deeper into AXIS, check out our Demo Video. It breaks down everything you need to know about AXIS, from set up to going live.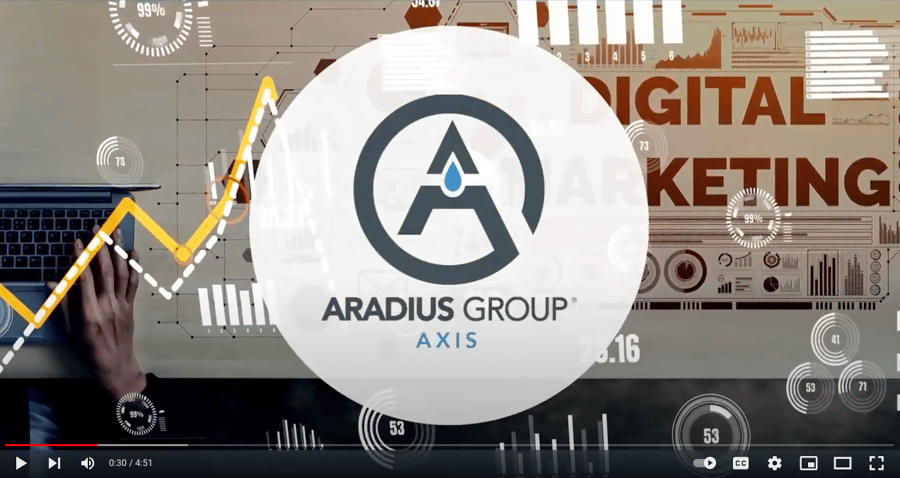 The takeaway
On demand printing is a great way to simplify how you get your marketing assets. It's also a great option for every business, whether small or large. If you're deciding to use on demand printing, it's important to pick a printing partner that has print quality, shipping times and pricing that work for your business needs.
If you have any questions about on demand printing, or are interested in learning about Aradius Groups AXIS Solution, check out our webpage and schedule a Discovery Call.