How does marketing distribution work? + [Free Print File Guideline]
3 MIN READ
Are you a company that tends to use the same types of print materials over and over again? Think brochures, business cards and postcards. If so, you may be looking for a way to simplify your current process of making sure those products are always ready to go. The days of not having the ability to print your materials when you need them is long gone with a concise marketing distribution plan, let's dive in and explain how.
What is marketing distribution?
Marketing distribution allows companies to organize, order and track all their marketing assets at any time and place orders through a web to print platform. As a company, it's important to make sure your employees have access to marketing pieces they need, when they need them.
At Aradius Group we work to make getting your marketing assets easier with our AXIS solution. It's a cloud-based, custom platform which allows marketers to organize, order and track all their marketing assets at any time and place. Businesses are provided with the complete marketing experience through delivering custom branded web to platforms that are simple, intuitive, and fast.
How AXIS simplifies marketing distribution:
Meet with our team so we can understand your business and your needs. We will walk you through the specifics of AXIS and send you a proposal that aligns with your goals.
Gather your assets and build out your site. There will be a brief testing period to review the site functionality and once everything is smoothly, we'll set up credentials for each user.
Once live, your portal is a drag and drop design that allows your teams to easily click and choose materials they want printed and delivered.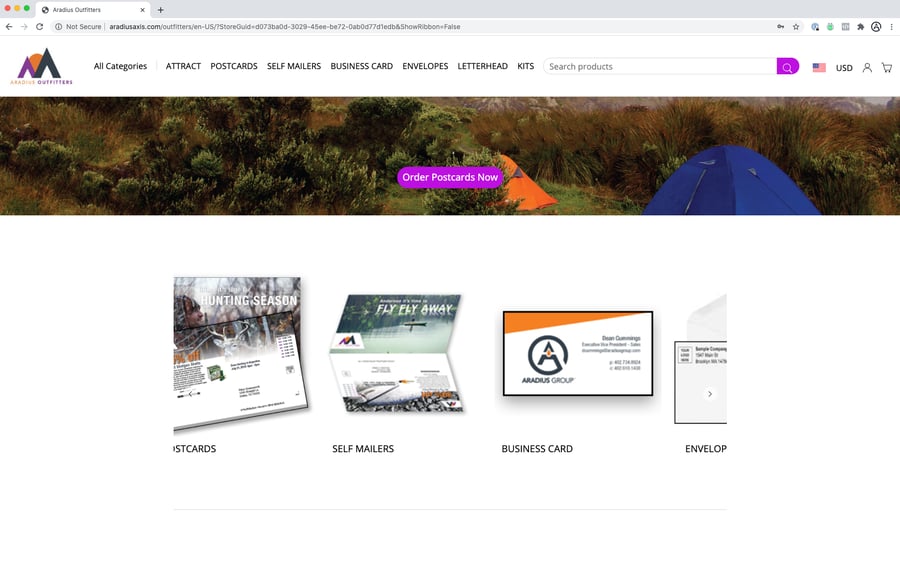 When you have a marketing distribution plan that works smoothly, you'll have workflow management, personalization and brand control. The goal is to have quick access to everything you need at the click of a button, saving you time by not digging through folders to hopefully find what you're looking for. Your marketing distribution should work for you, not against you.
While you may have some questions while working out your new marketing distribution plan, Aradius Group wants to make setting up print files easy. Check out our Print File Guidelines to see everything you need to do before sending a print file to a printer!
Benefits of marketing distribution:
If you're looking into upgrading your marketing distribution then you're probably looking for a way to simplify what you're currently doing, here are a few benefits you may encounter.
Asset management
Do you have a lot of employees who all use the same type of printed materials? Finding a way to simplify your marketing distribution would be a great move for your company. Employees will never have to search for assets again, they can go to one place and find everything they need saving everyone time.
Save time
Being set up with a company that can print your materials at any time saves you time. You save time by not searching for a print company every time you need something done, and you save your design team time by not needing to recreate designs every time an item is needed. The goal is to simplify the way you're distributing your marketing materials within your team while also focusing on keeping brand consistency at top of mind.
In a case study done about our marketing distribution platform, we saw that a business was able to automate 90% of their customized print jobs and then shipped out within 24-48 hours.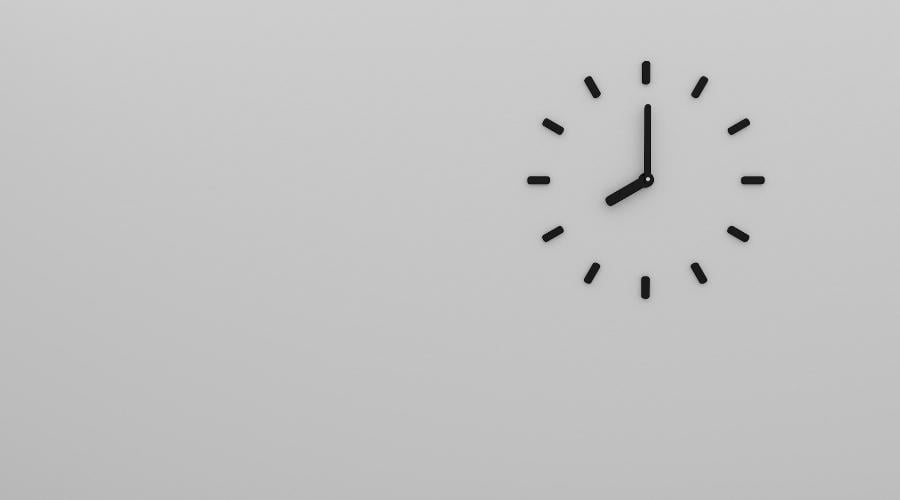 Partnerships
Being in a partnership is a big deal these days. Knowing a company will be able to print what you need, when you need it would provide you with a lot of peace of mind. You're also set up for any projects you may have in the future, without ever needing to go through the set up process again or find a separate print company.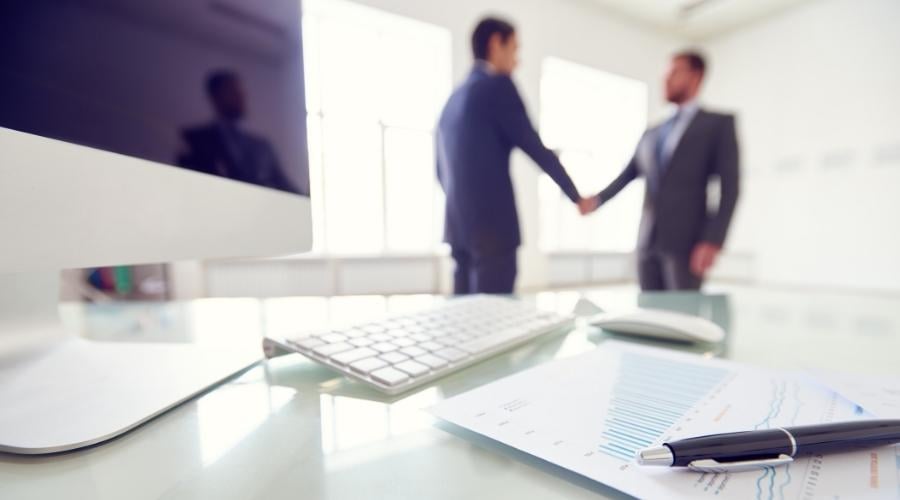 The Takeaway
If you're looking for a way to simplify the way you and your team share marketing assets, then it may be time to upgrade the may you handle your marketing distribution. We want to help your business streamline ordering, production, fulfillment and distribution of your marketing assets. In a digital world, we think convenience is key.
Aradius Group is committed to providing an exceptional client experience while partnering with you to organize your brand materials. If you're interested in discussing next steps, then reach out and schedule a discovery call.