Omnichannel vs Multichannel
3 MIN READ
Omnichannel and multichannel. Marketing terms you've probably heard, but what makes them different? They both involve the use of more than one channel to communicate, but there are a number of differences between the two. You may find that one is more beneficial to your business than the other.
WHAT IS OMNICHANNEL?
According to Shopify.com omnichannel is an ecommerce selling approach that provides a seamless shopping experience for customers through multiple channels like desktops, mobile devices and in-person stores. One of the benefits of omnichannel is it allows you to meet your customers where they are. This allows businesses to focus on consistency between channels.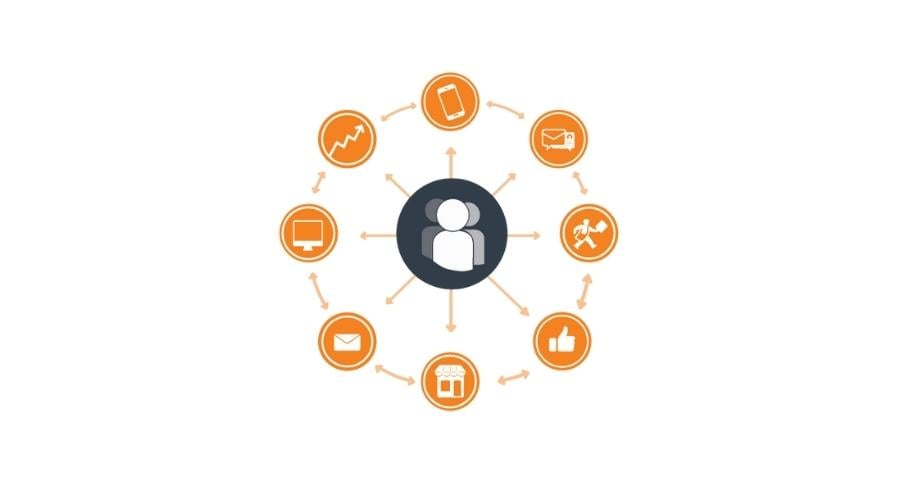 EXAMPLES OF OMNICHANNEL

:
STARBUCKS
You want to place an order, so you use their mobile app. This allows Starbucks to integrate the mobile experience with the in-story one to put consumer convenience first. Customers can reload their cards from their phone or even their desktop. If a customer uses their app to pay, they receive reward points that be used for free items.
AMAZON
Amazon also is known for having a great omnichannel experience, you can read the case study done by Barilliance and how it's added to the success of the company.
OMNICHANNEL PLATFORM:
ARADIUS ENHANCE SOLUTION
Aradius Group ENHANCE solution creates an ominichannel experience that increases your return on investment by reaching your target audience on multiple channels at the same time. Your direct mail pieces are mailed out to your mailing list. Then, the creative that you used in your print piece will be shown to that same audience simultaneously across the web while tracking engagement – including visits to your website. We provide a custom online dashboard so you can easily track all of your campaign's performance in real-time.
WHAT IS MULTICHANNEL?
Multichannel focuses on the use of one or more channel to communicate information about a brand. Multichannel focuses on engaging customers and making as many people aware of the business or product as possible. Once you know which channel your target market is using, you can optimize marketing in those channels to optimize sales. Did you know that multichannel customers spend three to four times more than single-channel customers?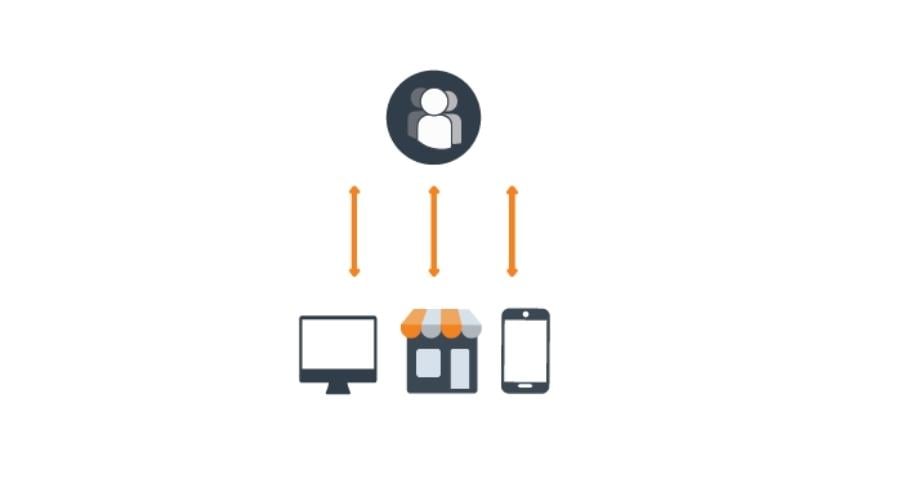 EXAMPLES OF MULTICHANNEL:
TELEVISION HASHTAGS
You're watching tv and you see a popup for a hashtag of the show… You can now go onto a second screen (watching tv while simultaneously using a second, smaller device, like a smartphone or tablet) by adding a Twitter hashtag it encourages Twitter follower discussion online. This also works for tv ads, as well. (Especially ads that are expected to get a large number of viewers at once) Twitter Business broke down why this works and how other brands can implement it.
DIRECT MAIL FEATURING URLs
You may even catch multichannel in your catalogs. It might be something as simple as a 20% discount on online orders using a code provided. This is popular because a lot of people would rather make orders online but look at products in printed form.
OMNICHANNEL VS MULTICHANNEL
Trying to decide the between using multichannel and omnichannel can be difficult. They seem similar in the sense that they both involve multiple channels that a business uses to communicate.
To break it down simply, the key difference is omnichannel is customer centric, focuses on customer experience and the quality of customer support. Multichannel is channel centric, focuses on customer engagement and the quantity of channels.
You'll find the customer at the center of omnichannel. It allows for a seamless experience between channels. Multichannel has multiple channels, but they don't work together in a unified way and the customer is not at the center. Each channel is set up to provide different services and run separately.
Omnichannel pulls the customer to the center of the strategy and adapts to each touchpoint a customer has with the brand. It allows your customers to deepen their loyalty by making your brand feel more accessible and consistent. Omnichannel also allows you to gain insight on how your direct mail campaigns are performing and offers you the tools to effectively retarget your audience for a greater return on investment.
The level of personalization you get with omnichannel isn't possible through multichannel marketing. Multichannels are not integrated and customer engagement is often separated. The number one reason multichannel doesn't work anymore? Most people are looking for a personalized approach and multichannel focuses on one specific message that is used for everyone.
THE TAKEAWAY
Bottom line, customers are looking for something that feels like it's personalized to them and multichannel can't provide that. Omnichannel makes every customers experience the focus point and ensures a seamless experience. That's why an omnichannel approach is better than a multichannel approach. Today, it isn't enough to just be using multiple channels. You must be surpassing customer expectations while they're interacting with your channels and looking for ways to increase customer retention and revenue for your brand.
If you're ready to start using an omnichannel strategy, try out Aradius ENHANCE during your next campaign and reach your customers like never before!