What is the future of print advertising?
3 MIN READ
For years, print advertising was what most brands chose to connect with customers. You'd see it in the newspaper, a magazine or even shopping center. Now, a lot of people find themselves relying on digital media to advertise, but that doesn't mean print advertisement isn't still thriving. It just means businesses are finding a new way to merge digital and print media together.
WHAT IS PRINT ADVERTISING?
According to HubSpot print advertising is a form of advertising that uses physically printed media to reach potential customers. It is still one of the most popular forms of advertising, and its main purpose is to influence someone to buy an advertised product in store or online. Direct mail is one of the most popular forms of print advertising. It targets a specific audience and includes brochures, letters or flyers that you send through the postal service.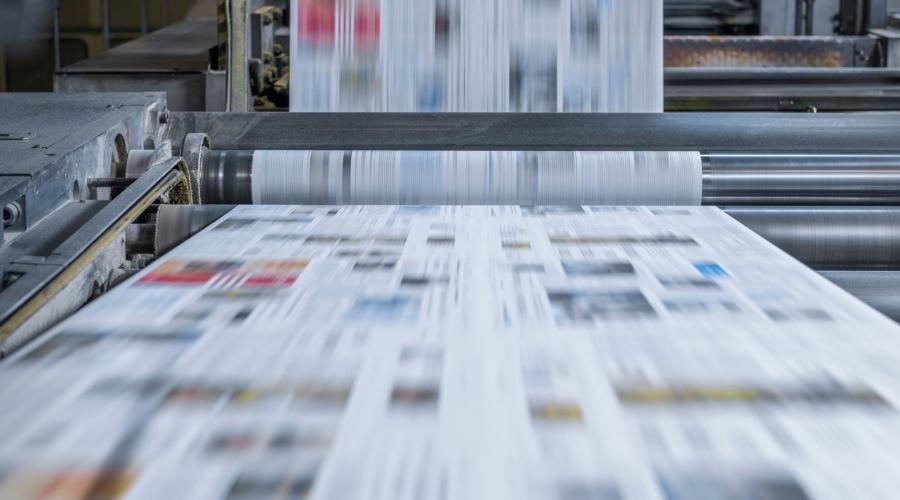 BENEFITS OF PRINT ADVERTISING:
COST EFFECTIVE
Print advertising allows you to have control over your customization. You can pick colors, graphics and even paper type, texture and weight. You also get to pick who receives your pieces, meaning you aren't sending out direct mail to people who may not be interested in your product.
HIGH CONVERSION RATES
In a world where people receive dozens of digital advertisements to their email each day, print advertisements in a mailbox stick out more. According to the United States Postal Service, 80-90% of direct mail gets opened, while only about 20-30% of emails are viewed.
CREDIBILITY AND BUILDS TRUST
The more someone see's your print advertisement in their mailbox the more familiar they become with you and your brand. This allows them to think of you more often when they need something your company can provide.
WHAT IS DIGITAL ADVERTISING?
Digital advertising is the practice of delivering ads through various online and digital channels. It uses mediums like social media, email, search engines, mobile apps, and websites to show advertisements to audiences. According to Lyfe Marketing, consumers are spending the majority of their time on the internet, so digital advertising helps take your business directly to where your audience is.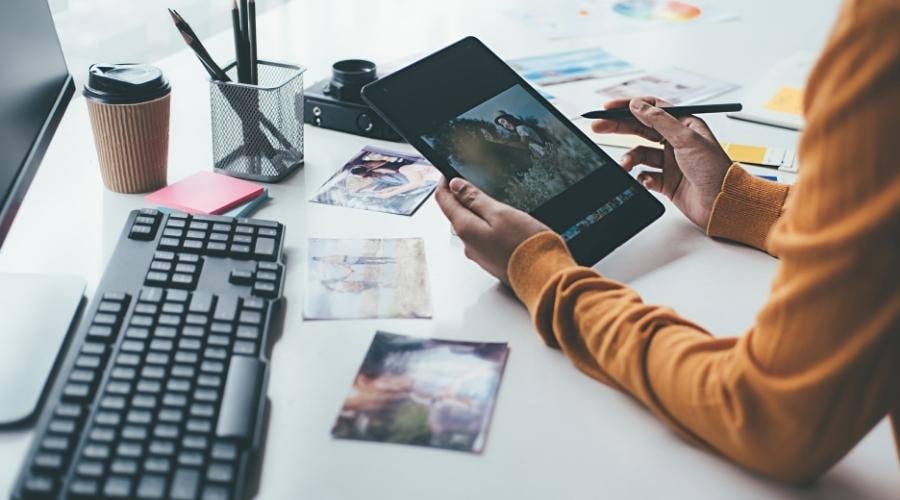 BENEFITS OF DIGITAL ADVERTISING:
FLEXIBILITY
Ads can go live quickly. Ads can also be changed once published. Depending on the channel, you may be able to adjust the creative content, timing and frequency.
COST-EFFECTIVE
According to WebFX digital marketing helps you save money and obtain more leads. Pay-per-click advertising allows you to choose your budget, so you can spend $500 or $5000, you pick what works best for you. And if you don't have the budget for that, you can connect via social media.
MEASURE ALL RESULTS
Print advertising can make it hard to measure your marketing campaigns results. You can't see how many people have viewed your direct mail piece. But digital advertising doesn't have that issue. You can measure everything – from how many people saw your ad to how many sales came in from it.
WHAT IS THE FUTURE OF PRINT ADVERTISING?
People are always evaluating print advertising and the future it has in today's world, and what they find is it's still the most preferred form of advertisement. Print drives traffic and is the best way to build a relationship with your audience and engage them on their terms. Digital advertising adds to what print is already doing for businesses by broadening your marketing reach and reinforcing your message. It's proven that successful companies are using both to create engaging marketing materials.
Combining print and digital into an omnichannel experience allows you to reach a wider audience because you are wherever they are, whether online or offline. Some would say digital channels are saturated, meaning audiences are overwhelmed by the things they're seeing online. Print breaks up some of the saturation being experienced, and it's still one of the most trustworthy formats to advertise. By using both, you'll be creating a more memorable and enjoyable experience for your customers, online and offline.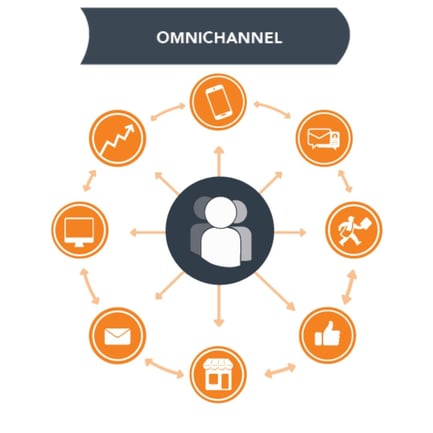 WHY YOU SHOULD BE COMBINING DIGITAL AND PRINT:
INCREASED ROI
Repetition is key to effective marketing - 80% of sales are made between the 8th and 12th contact. Online follow-up ads keep your business in front of your visitors, which in return will boost your direct mail response rate by 23-46%!
REINFORCE THE MESSAGE
Studies consistently show reinforcing your message through multiple channels increases brand awareness, heightens engagement, and boosts response rates. The combination of print and social media is far more effective than using print or social alone.
STAY TOP OF MIND
Your social media message might be relevant for a minute, hour, or even a day. It may go viral and stay relevant for weeks. Your printed piece may be discarded quickly or live on someone's desk, refrigerator, or bulletin board for weeks or months. If you're lucky it might cause immediate reaction. To have staying power or cause immediate actions whether it is social media or print you must deliver relevant information at the right time.
Maybe you're thinking, my company has already combined print and digital in a multichannel strategy that uses one or more channels to communicate with customers... But the use of a multichannel strategy may not ensure your customers are experiencing a seamless experience that keeps them satisfied. Learn why multichannel may not be enough, and why you should switch to omnichannel to keep your customers at the center of everything.
WHAT'S THE BEST WAY TO INTEGRATE DIGITAL AND PRINT?
At Aradius Group, we believe in the power of omnichannel marketing. So, we've created a solution that uses targeted social ads to display in front of the same recipients that are scheduled to receive your print piece in the mail a few days later. All of your ads, tracking, follow ups, and mail pieces are tracked live in an online portal and better yet… it works! Check out Aradius ENHANCE if you want to increase your direct mail response rate by 23% or more.