What is web to print?
4 MIN READ
Are you looking for a way to make sure your business keeps brand top of mind, and has high quality print jobs? Web to print is probably a resource you'd benefit from! It's perfect if you're looking for a way to create and manage your marketing assets in one place.
A few questions we'll answer in this blog:
How does it work for businesses?
What is web to print?
Web to print (web2print), on demand printing or print ecommerce is a service that provides print products and other branded materials through online portals. It sounds relatively simple, but we want to provide a deeper breakdown of what it is, and what happens before you get to that point.
There are a few things that come into play before you get started with web to print, one of those being marketing distribution. Marketing distribution is the process companies use to organize, order, and track all their marketing assets at any time and place. You want to have an efficient marketing distribution plan before you consider sending your products to a web to print provider.
Check out our blog and learn more about marketing distribution and how to upgrade your current process to benefit your company right now.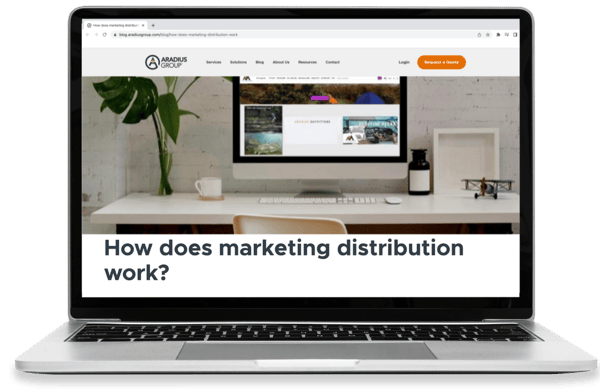 After you've nailed down a successful marketing distribution plan, you'll want to make sure you're keeping the right marketing assets on file. According to Smartsheet, marketing assets are described as anything used by an organization to promote its products, services, or band. It could also include emails, brochures and even blog posts. Marketing assets are often broken up into two categories: internal and external.
Internal marketing assets are going to benefit your team by keeping them aware of logos, colors, fonts, and language, and even new products and initiatives whereas external marketing assets are going to benefit potential customers by making them aware of what a business or product does.
Benefits of web to print
Now, you've got your marketing distribution and marketing assets squared away, we can discuss the benefits of web to print.
Digital platform
One of the best benefits is the fact that web to print is available through a digital platform. This means you have access to it at any time and any place. If you need to make a change to a file in the middle of the night, you can do it! And if you want to have something printed, you can send the file in at any time and know that it'll reach the printer on time.
Easy to use
A digital platform allows for ease when using, but there are other things that also make it easy. Working with a web to print platform allows you to organize, order and track all your marketing assets in one place. Since it's a digital platform, the systems allow for all orders to be automatically processed, scheduled and tracked.
Aradius Group even makes getting your print files ready easier with our Print File Guidelines. Check it out if you're looking for an all in one guide to getting your print files right the first time.
User control
Another benefit with web to print is employees will have their own credentials to use the platform in whatever way they need. You can choose the number of users with access to the portal, and you can even decide what they can and can't do within the platform. The benefit of this is it allows control over the ordering, while other employees are enabled to do parts that are consistent with their role.
Brand consistency
This one is huge, and we talk about it all the time! Brand consistency is one of the best things you can do for your company. A web to print portal allows brand consistency to stay top of mind, because every employee is printing from the same printer and the same print file which means colors, paper, and fonts are all consistent which allows the assets to be used as they were designed. This will keep your brand consistent across the board.
How does web to print work for businesses?
Ideally, web to print should work in a way that it simplifies something in your business. Just like marketing distribution works to keep all your file organized and ready to go, web to print works to make sure you can always print products for your company, at any time.
At Aradius Group our web to print portal solution is called Aradius AXIS, let's break down what it is and how it works.
What is AXIS?
AXIS is a cloud-based, custom platform, which allows marketers to organize, order and track all their marketing assets at any time and place. Essentially, this solution works as an all in one, you'll find yourself with a successful marketing distribution plan, a place to store your marketing assets, and a web to print portal.
How AXIS works
Meet with our team so we can understand your business and your needs. We will walk you through the specifics of AXIS and send you a proposal that aligns with your goals.

Gather your assets and build out your site. There will be a brief testing period to review the site functionality and once everything is smoothly, we'll set up credentials for each user.

Once live, your portal is a drag and drop design that allows your teams to easily click and choose materials they want printed and delivered.



The goal of AXIS is to make sure you have everything you need when you need it in one place. As a business you should have quick access to everything you need, saving time by not digging through folders to hopefully find what you're looking for. Your marketing systems should work for you, not against you.
If you're looking more input on how on demand printing could benefit your business, check out our post! We want to make sure you have all of the information needed to decide if web to print is right for you.
Other web to print platforms
We've also compiled a list of other web to print platforms that have been highly talked about.
This is a cloud-based print management system looking to help you manage all of your companies materials in one place. DocketManager prides themselves on creating a platform that is easy to use with superb customer service.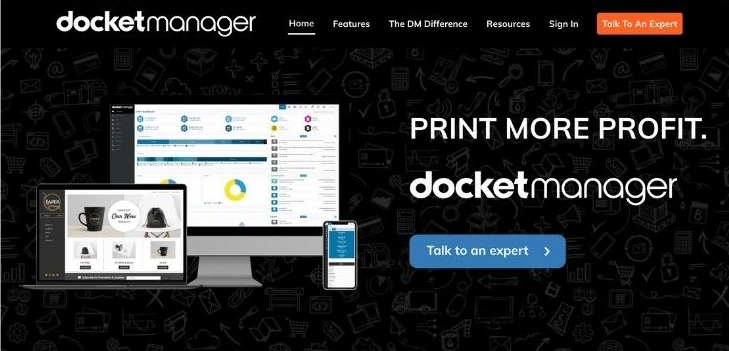 If you're on the creative side of things at your company you're probably familiar with Canva. So, it may come as no surprise that Canva is an all-in-one design solution. This is the perfect web to print platform for businesses, students and non-profits. You can handle all of your designing and printing in one place!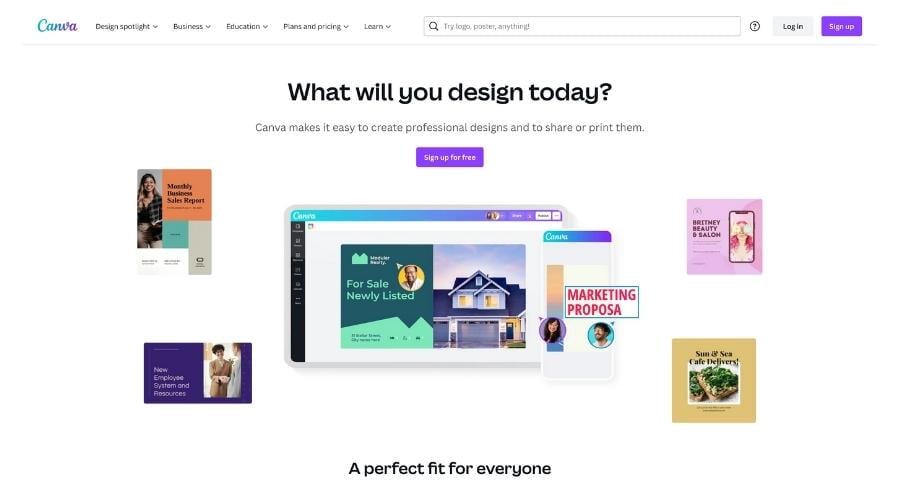 Printful offers a wide variety of items, brands and even mockup generators. If you're interested in selling apparel items they can also help with that too and offer a few different printing methods including cut and sew, direct-to-garment, and embroidery.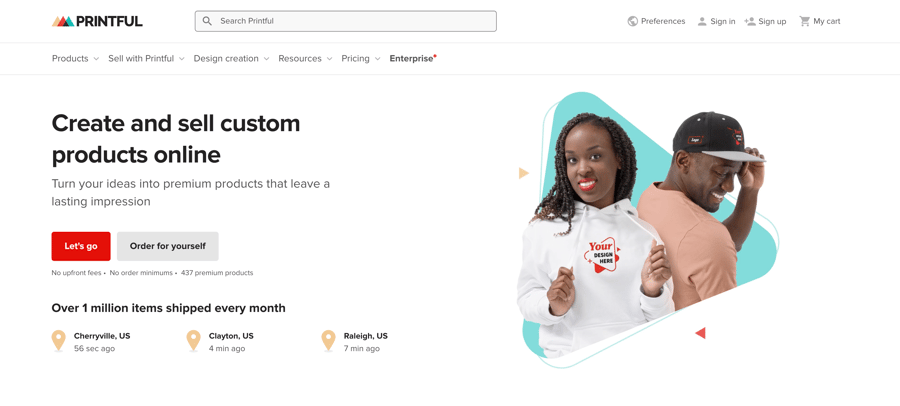 The takeaway
Now that you've got a breakdown of what web to print is and how it can benefit your business, Aradius Group is ready to help tackle your upcoming projects and marketing campaigns.
If you're ready to get started with AXIS check out our Demo Video and get a full breakdown of how AXIS could help benefit your company in the long run.