Why you should be using Every Door Direct Mail
2 MIN READ
If you've stumbled across a blog titled "Why You Should Be Using Every Door Direct Mail" then you're probably looking for benefits of adding the program to your business. We're here to break down some questions you may have and explain how your company could use EDDM in future direct mail campaigns.
Every Door Direct Mail is simple and effective direct mail marketing – it's a program that helps companies who are looking to grow their business in a specific or geographic location without the need for addresses or names.
Aradius Group ATTRACT solution leverages EDDM program which allows our team to print and send your marketing mail flat to every door in your selected carrier routes – no client data needed. This is the most cost effective way to elevate your brand and promote your business to targeted communities... Speaking of cost effective, this leads us into one of our first benefits.
You can also watch our ATTRACT demo to learn more about how it works and can benefit your business.
Benefits of EDDM
Cost effective
Most companies will spend around $0.19 per piece on an EDDM campaign. That's a fraction of the cost of a regular direct mail campaign which can cost anywhere between $0.30 and $10 per piece. Things like material weight, bulk discounts and your printing choices can affect your costs. You'll also save with EDDM because you won't be purchasing a mailing list and you won't be personalizing pieces, which is what allows businesses to keep costs low.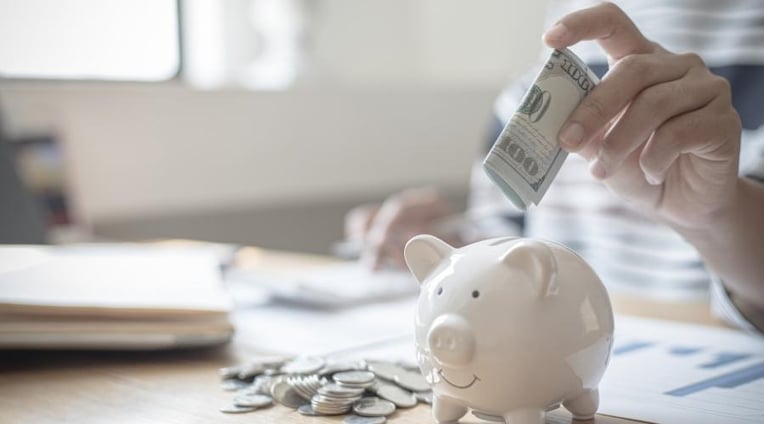 No postal limits
USPS's EDDM program is one of the few ways you'll be able to send out 200-5,000 pieces of mail per day without having your own postal permit. USPS allowing companies to send that many pieces of mail out at once helps get the word out quicker and to more people.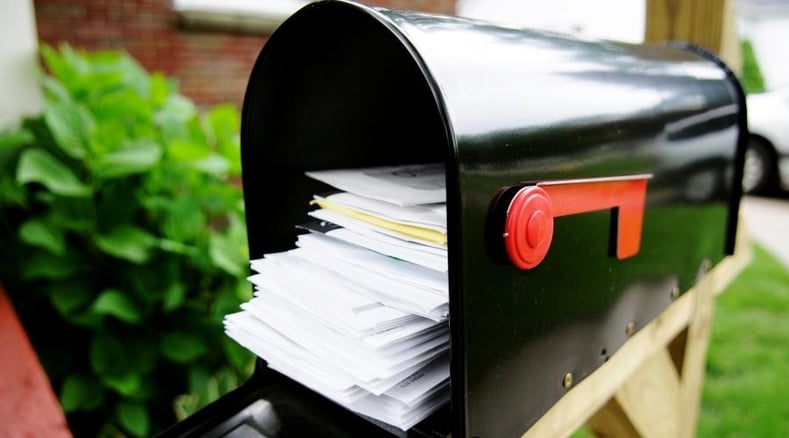 Greater reach
EDDM doesn't require a mailing list. This allows a company to select relevant carrier routes within a defined radius and send pieces out to the entire community that's been selected. Since you're targeting everyone on that route, and not a specific contact list you're reach is extended beyond a certain mailing list.
Easy to set up
A great benefit of EDDM is how simple it is to set up and use. All you need to do is select your store locations, choose your flat size, and define your reach. Of course, you'll need a design piece, but the best part? Your creative team will only need to create one design for EDDM. You can contact Aradius Group to learn about ATTRACT and learn how we can help you get started with the steps.
Adding the ATTRACT Solution approach will compliment your existing marketing strategy, and help your business become top of mind as the go-to destination in your industry.
How EDDM can help your business
Now that you've seen the benefits of EDDM it's probably easy to understand how a program like this could help your business. You'll reach more people in less time than normal, you'll save money and people in your community will know every time your business has a new promotion or special event. Being able to stay connected with your community will allow your brand to stay top of mind, because the more times they see it, the more they'll recognize it. Let EDDM help you simplify your direct mail marketing campaigns, and let Aradius Group help simplify your next steps with our InDesign templates specifically for ATTRACT.
The Takeaway
If you're looking for a simple, effective way to drive traffic to your business then Every Door Direct Mail is for you. Whether the business is small or large, new or existing, any company can find a way to make EDDM work for them. The program allows you to connect with the perfect customers for your business at just the right time.
If EDDM is something your business is looking to get started on or if you have a question about EDDM design requirements, reach out! We'd love to help elevate your brand and promote your business to targeted communities. Direct mail doesn't have to be complicated and we want to help show you that.